Happy New Year of Tiger!
by
2kbgames
Dear friends,
The New Year is approaching very soon.
May Lady Luck cheer you in 2022.
And may your games be victorious, too.
Whether among friends or in solitude,
Allow for this moment to be joyful to you.
While we keep toiling to bring updates on cue.
All of us, young or old,
Wish for a miracle to unfold.
Join the game in online mode,
Find a gift for you to behold.
Let fun and warmth fill your home.
With thousand friends around the globe.
Warmest greetings,
The developers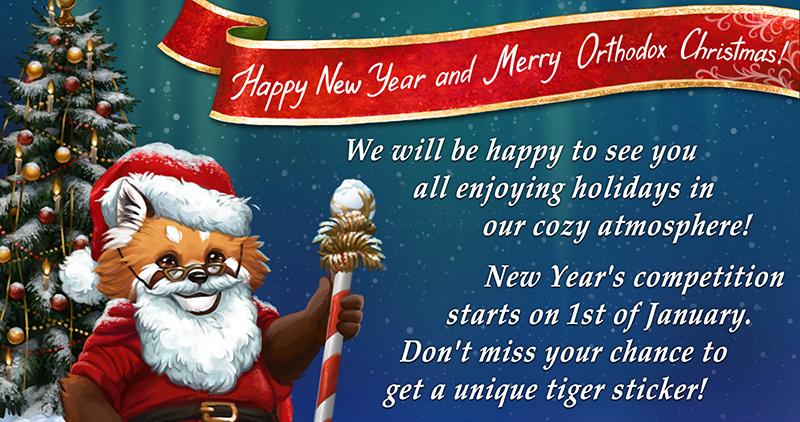 Download now:
🟢 Backgammon Masters for iPad & iPhone
🟢 Backgammon Masters for Android
🟢 Backgammon Masters for Mac