Backgammon Masters: Holiday update 1.7.39 is here
by
2kbgames
Holidays are finally here and so is the new update for Backgammon Masters. This has been an interesting year as we have prepared a completely new and never before seen feature in game of backgammon – surprise chests that contain awesome decorations for your board, checkers, new dice and new emotes!

There will be various ways to acquire these chests. Right now you can try your hand at the weekly challenge, winners of which will be awarded with a chest.
In the year 2020 we look forward to further developing this system to make the game more customisable, unique and more fun to play. We believe the chests and sticker cards should add a new twist to the ancient game of backgammon and provide basis for more fun updates and cool events in the future.
Also, don't miss out on our 50% gold discount special offer during the Holidays!
Change list for 1.7.39:
– Holidays and New Year is here! Let's celebrate in a warm and cozy atmosphere.
– Try the new game mode – Weekly challenges! The idea of challenge is simple: winners get everything, losers get nothing. During the challenge for each 10 wins player gets a chest. What's inside? Win and find out!
– Small changes in gallery section
– Added option to delete chat messages
– Bug fixes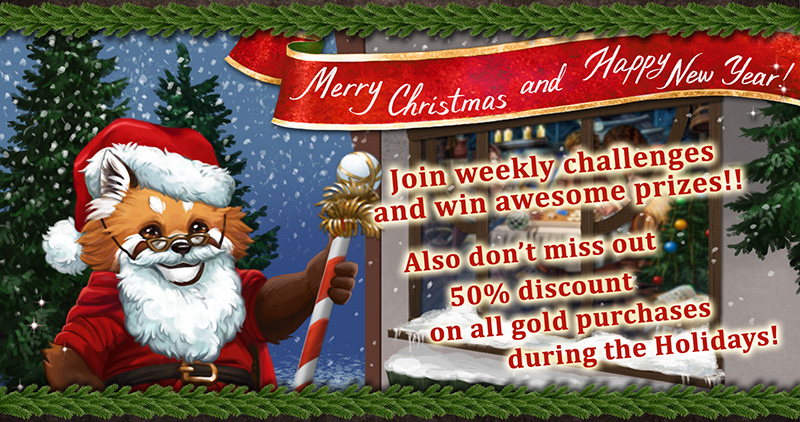 Download now:
🟢 Backgammon Masters for iPad & iPhone
🟢 Backgammon Masters for Android
🟢 Backgammon Masters for Mac