Backgammon Masters: update 1.7.14
by
2kbgames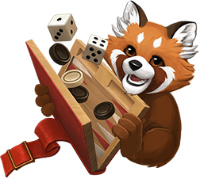 Dear players, to celebrate end of summer we offer a new way to play with friends. First of all, we have reworked the friend system. We removed the limit of friends a player can have. Now you can also view any ongoing games your friends are having. Friend list interface has also been improved. This is nothing magnificent in itself, but the feature had to be implemented as part of a greater plan.
From now on players won't be able to play no-money games with unknown players, only with friends. In future updates we also plan on removing option to choose opponent in gold games instead having an auto-matching feature to find a suitable opponent. This way it will become much easier to start the game.
We also plan on adding something interesting for the projects anniversary.
Full change list:
– Updated interface
– Removed friend limits
– No-money games are available only between friends
– Ability to view ongoing friend games
– Friends can now be added via chat. It is also possible to send an invitation link to a friend and receive coins as a reward
– Bug fixes