Backgammon Masters: update 1.7.6
by
2kbgames
We are happy to announce the new update for Backgammon Masters. Additionally to fixing various bugs we also added a feature that allows viewing game replays. Now you can repeatedly watch replays of your games to analyse and improve. You can also spectate and watch replays of tournament games. In future versions of the app we plan on adding a feature to share these replays with other players in chat. To better illustrate important changes we added a notification window upon app launch. Hopefully this will clear up questions regarding new features.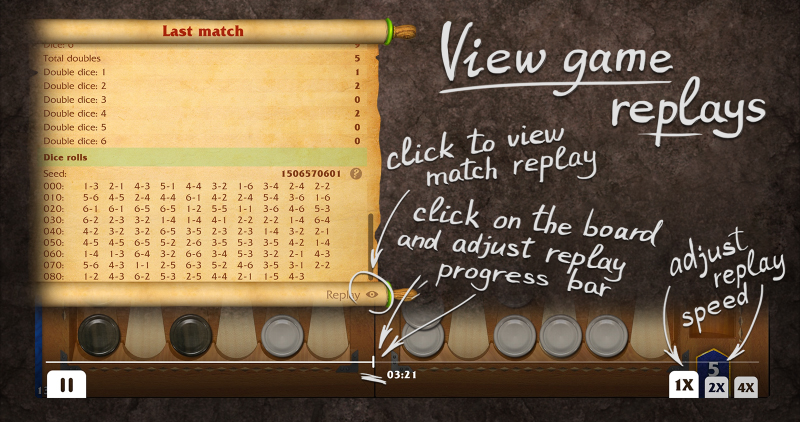 In the "Last match" window which is accessible from the main menu or after clicking the "Statistics" button at the end of each game we added a seed number for the generated dice. What does it mean? Read details on dice generation here. Using this Seed you can check the sequence of your dice rolls on our website. They have to match! As a reminder – we are using Mersenne Twister random number generator for our app.
There is another positive change – we have updated the game icon. We hope you will like it.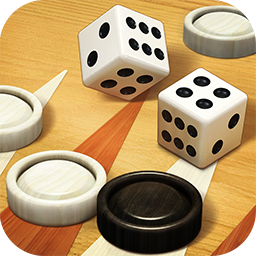 Change list:
– Added option to view finished games with ability to adjust time and speed of the replay
– Added replay option to "Game history" section
– The tournament section now has option to view finished games
– Last match window now displays Seed for the generated dice
– New logo for the app
– iOS 11 support for iPhone 8, iPhone 8+, iPhone X
– Added screen flipping depending on the app orientation for Android
– Fixed critical bugs