Backgammon masters: update 1.4.9
by
2kbgames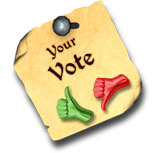 Dear friends! We finished work upon the regular Backgammon Masters update. The main feature of this update is iPhone 5 support (and also iPod Touch 5G) and notable changes in internet game.
We plan to release the update at the beginning of December.
List of changes:
– Full iPhone 5 support
– iOS 6.0 support
– No longer supporting old ARMv6 platform
– Display of player panel on the board upon beginning of match
– Remade game lobby
– Settings for online games (time limit, point limit, no running, password for private games)
– Reputation. Option to leave a vote for the opponent. Players with bad reputation will have red nick names, players with good reputation will have green nick names.
– "No running" option will forbid player to leave the game. Otherwise, one of the players is able to run from the game.
– Added a confirmation window upon leaving a multiplayer game
– Added timer for increasing of bet
– Added "Hotseat" statistics (two player game on a single device)
– Added an option to view last match statistics in the menu. The last match statistics can be viewed only for AI game, "Hotseat" and online game.
– Changed algorithm for calculating game result. For leaving the game or getting a timeout, the player who stays gets maximum points for the current match.
– Interface buttons now have a Russian translation
– Changed interface. Added transitions between windows.
– Fixed various bugs.