Backgammon masters: update 1.4.8
by
2kbgames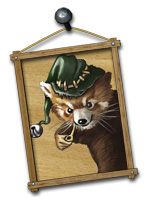 We are announcing the next update, which will be available after about a week. Version 1.4.8 will add even more options to online games and not only that.
Without further ado:
– Game has an option to view statistics for all online games (win count, lose count, total time and more).
– Added separated statistics for Hotseat mode. The statistics can be viewed from main menu by clicking on the Hotseat button.
– Added option to view player ratings by Elo score. TOP 100 of the strongest players are being shown.
– Player gets a notification upon gaining a new level in online game.
– After finishing an online match the player will get a notification of the changes in player ranking and Elo score.
– The player has ability to set a player picture (avatar) in his or her profile.
– When clicking on a player's name in chat, detailed information about the player is displayed (picture, name, level and registration data).
– Fixed bug when viewing other player's games as guest.
– Fixed bug with disappearing channel in chat.
– Fixed bug with displaying of player icons in game lobby.
– Fixed critical bug when launching application of MacOS 10.6.
In the following update of Backgammon Masters you will get:
– Detailed game settings for matches which were missing for so long.
– Expansive tutorial which will help beginners learn the game quicker.
– Reputation system for players which will resole the quitter issue once and for all.